Emergency Psychiatric Services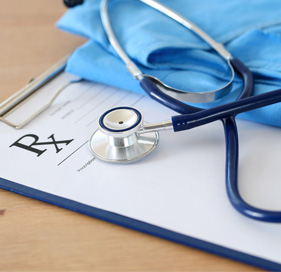 Our Emergency Psychiatric Services Program has been designed to assist nursing home staff and medical teams in the management of acute psychiatric disturbances.
Recent studies indicate that at least 50% of all nursing home residents will present with a diagnosis of Alzheimer's disease. Of those, many will exhibit agitation as their cognition continues to decline and as such, may require an in-patient psychiatric placement.
We understand, through first-hand experience, the challenges involved in coordinating and facilitating an in-patient placement for a resident in distress.
In an effort to better manage this process, Behavioral Care Solutions offers additional support to our facility customers. The components of this value-added program are as follows:
1. Establishment of access to 24 hours a day, 7 days a week triage line(s) that your staff may utilize to obtain assistance with the hospitalization process. Behavioral Care Solutions staff member(s) will be available to assist in the coordination of a placement through our extensive hospital network.
2. If a clinical certification is required, we would be happy to arrange for a clinician to come to the facility and complete an evaluation and the necessary paperwork to expedite the admission process.
3. In-service training for your staff on the involuntary hospitalization admission process and how to properly complete a petition.
4. Coordinate with the facility to prepare an appropriate OBRA compliant aftercare plan and review with the nursing home staff to ensure a smooth transition.
5. Ensuring that there is a Behavioral Care Solutions clinician available to provide an on-site visit to your facility upon return of the resident to the nursing home.
The Behavioral Care Solutions Emergency Psychiatric Services Program strives to ensure consistency with OBRA guidelines for treatment documentation and standards of care. Furthermore, this program will allow us to better ensure adherence with OBRA standards (F-329) governing the care in the nursing home facility and can have a significant impact on the facility during annual survey. Therefore, the establishment of a support system to our facility customers is the overriding goal in the implementation of this program.
This program is another example of Behavioral Care Solutions' commitment to improve the behavioral healthcare services provided to our contracted facilities and residents. We are excited to offer this program to you as one of many clinical initiatives currently being appraised for implementation. With your support, we are confident in our collective ability to achieve a level of care that is superior and attentive to the resident's needs.