Mental Health Services For Adults & Seniors
---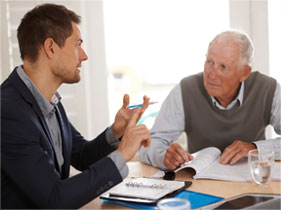 play_arrow A Compassionate Approach to Tackling Life's Biggest Challenges
Behavioral Care Solutions has formed an alliance of independent and carefully selected Psychiatrists, Clinical Psychologists, Nurse Practitioners, Physicians Assistants, and Masters Level Social Workers.
These mental health professionals represent the highest standards of clinical practice, ethics, and professionalism. They have come together to deliver comprehensive, multidisciplinary services to the elderly and older adults residing in long-term care facilities.
live_help Why Choose Behavioral Care Solutions for On-Site & Video Mental Health Care?
Patient-centric, multi-disciplinary approach to senior care.
Committed to gradual dose reduction and holistic care.
Highly specialized and experienced in mental health care.
Hundreds of years of combined experience.
Over 20 years of successful operation.
Specialize in meeting Medicare regulations.
Provide on-site training to facility staff.
On-Call Telemedicine availability (location limited).
Customized programs designed to meet your needs.
The services provided by the members of Behavioral Care Solutions are generally available in long-term care settings providing mental health care for the older adult, from assisted living through skilled and long-term nursing venues